Customized machining services from UK customers
On May 18th, a new customer from the UK searched: "Custom Cnc Machining Services | Prototype Cnc Machining | Cnc Milling Service | Cnc Milling and Turning | Cnc Aluminum | "these words are found Easoon made, the client send 3 d files of the product and material list to us, the customer is a professional engineer, on the 3 d structure and selection of materials have rich experience, let me tell about the order.

1. On May 18, the customer sent us 3D files, which included two formats, step files and PDF files, all parts assembly drawings and separate parts drawing files. The whole prototype contains 12 parts, among which 3 parts are made of brass. Other parts are Aluminum 6082 Alloy. Aluminum 6082 Alloy is a material that is not commonly used and needs customization. The customer and put forward the request of quotation.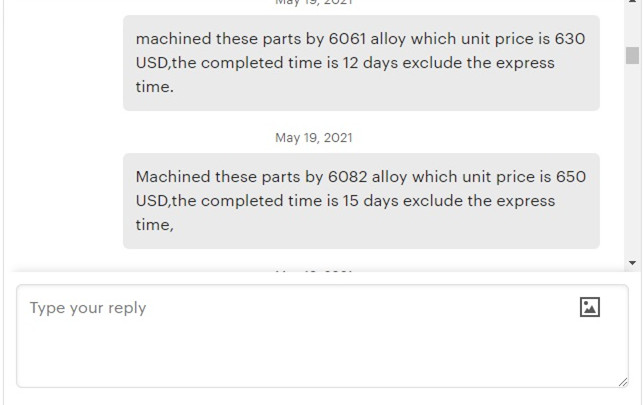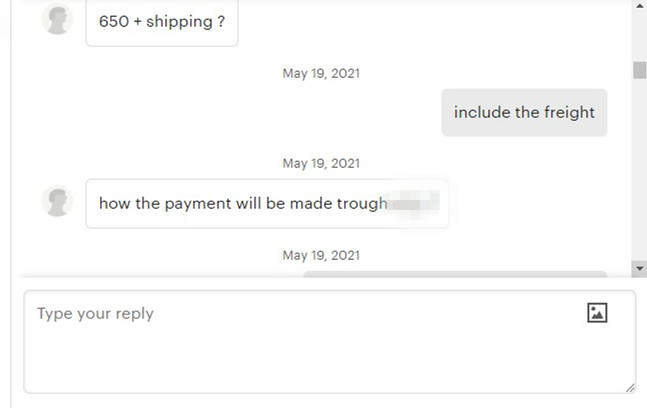 2. After our engineers evaluated the difficulty of the customer's 3D files, materials and processing, we sent the quotation to the customer. Since our price is competitive and reasonable, the customer did not bargain with us, so the customer made this order freely and directly.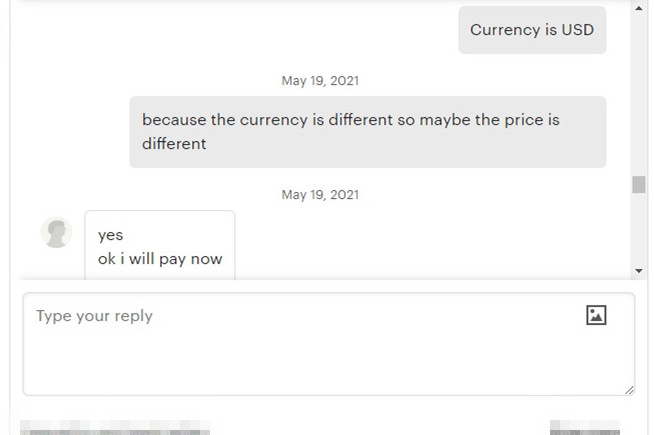 3. After the customer orders and pays the advance payment, the customer asks if there is any problem with knurling in the processing. Because the customer's parts are relatively complex, the whole set of parts is round, including turning thread and knurling, and the surface does not need anodized. The turning and milling compound machining center, 5-axis machining center and knurling equipment are needed for processing. Because we have 15 years of experience in processing and perfect mechanical equipment, There is no problem with the processing.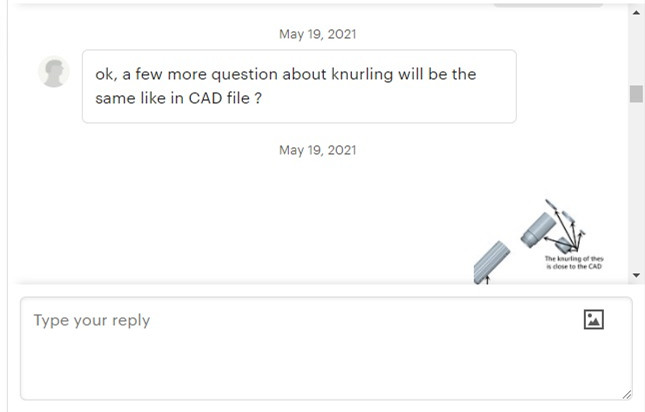 4. After receiving the order, we will arrange the internal schedule, communicate with the customer in time if there is any problem in the process, and send photos to the customer.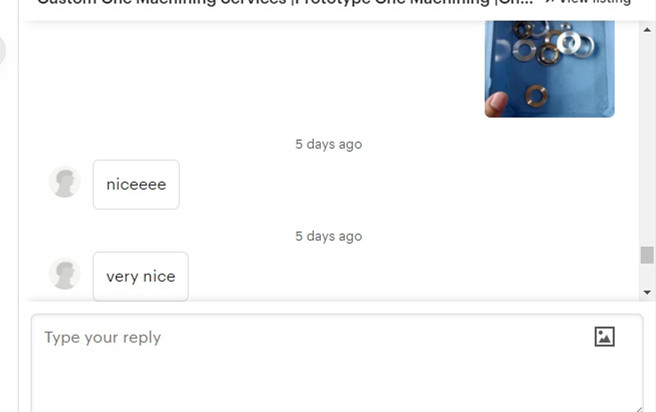 5. After a week of processing and processing, the complete set of parts has been completed. After sending photos and videos to the customer for confirmation, the samples will be sent by express. Send to walk,
The tracking information of the delivery was sent to the customer
.